Autmation Mechanically Self Cleaning Filter for Coating Paint Industry
1). Automatically cleaning, filtered ,filtered fluid automically exiting, eliminated media disposal costs, no bag and cartridge.
2). Automiac mechanically ooperation, reduced or eliminated operator intervention
3). Pnuematic driven, no need of electric power, safe reliable, economic
4). Multi-flow rate availabe, accommodate a vast rang of your application.
Application:
1). Chemical Industry
2). Food and Beverage
3). Pharmaceutical Industry
4). Oil & gas
5). Petrochem Industry
6). Paper Industry
Outside View of Autmation Mechanically Self Cleaning Filter
| | | | |
| --- | --- | --- | --- |
| Model | ADCF195 | ADCF219 | ADCF275 |
| Max Flow (100um) | 0.4-6.8M3/hr | 2.27-13.6M3/hr | 6.8-45.5m3/hr |
| Filter Area | 722cm2 | 1703m2 | 3935m2 |
| Capacity Volume | 3.5L | 14.8L | 41.6L |
| Max. Pressure | 20Bar | 10Bar | 10Bar |
| Purge Chamber | 119ml | 740ml | 6L |
| Servie Height | 1556mm | 1760mm | 2591mm |
| Weight | 16KGS | 34KGS | 97.5KGS |
| Max. Temp. | 200C | 200C | 200C |
Principle of Autmation Mechanically Self Cleaning Filter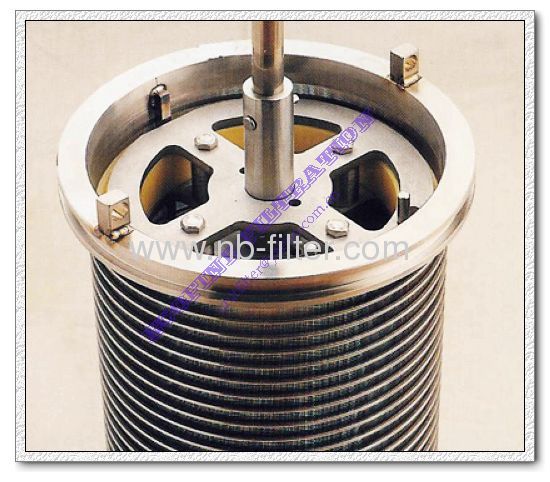 Inner Construction of Autmation Mechanically Self Cleaning Filter
Cleaning Disc of Autmation Mechanically Self Cleaning Filter